Today's digital era has enabled consumers to easily access information and share content, amplifying their views on people, products and brands, to anyone that will listen. This increase in consumer power has put consumer-focused products and consumer engagement on brands' radar.
Consumer engagement can be achieved offline through activities such as live brand experiences, festival activations, flash mobs, road shows or PR and guerilla stunts. Online, consumer engagement is most present on social media platforms. With consumer engagement becoming increasingly important, the combination of experiential and social has seen a significant rise in recent years, to the point where social can even be considered the turbocharge of experiential.
By creating memorable and valuable brand experiences, where consumers have the chance to interact and connect with brands, experiential marketing can provide brands with an accessible and personal touch. For consumers who truly love a brand and want to share positive word of mouth with others, also known as brand ambassadors or brand advocates, these brand experiences are conversation starters. And this is where social media comes into play- social media provides fans with a platform to share these experiences, but more importantly, be part of a dialogue.
Live brand experiences often at times ignite a strong increase in social media activity for that particular brand. Aligning both experiential and social is therefore crucial. Brands such as Heineken, Innocent and Cadbury have this skill down to a tee.
Heineken's recent #LiveYourMusic campaign, which encourages music fans to become active listeners, includes TV ads, new bottle designs and experiential activity. The campaign also encourages fans to share their favourite songs and music moments online.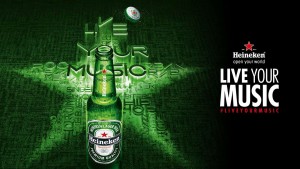 Innocent has managed to build a strong fan base and extensive brand story using relatively little budget for major advertising, but instead focusing on below the line marketing. Whether its pop-up shops, sampling road shows or festival and event sampling, Innocent never fails to create buzz-worthy campaigns with consumer engagement, both off and online, at the forefront.
Cadbury's latest #TastesLikeThisFeels campaign incorporates a broad spectrum of activity including experiential, digital, PR, brand partnerships and social media, communicating the moment of joy when tasting Cadbury Dairy Milk.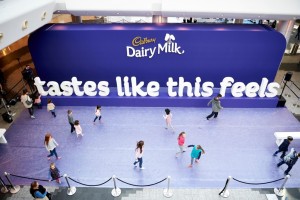 What these campaigns and brands have in common is that, besides creating shareable content, they provide an online platform for fans to do so and simultaneously engage with them in an online dialogue. Strategic use of experiential and social can result in an increase in consumer engagement, allowing brands to leverage user-generated content, which amplifies their unique brand personality. It's a classic tale of one marketing tool reinforcing the other- or, a match made in heaven.